What's a roadbook you ask? The dictionary will tell you the following:
"Roadbook, noun,
: a guidebook especially devoted to [your] routes and distances"
[The Merriam-Webster dictionary]
Ask a rally driver and he or she will tell you it is an aid used by rally co-drivers to navigate across uncertain terrain. 
But the 360 ROADBOOKS are much more than just a guidebook or a navigation aid.
We want our books to offer you an experience. We want you to feel like you are there. On the road, in your favorite vehicle. No worries on your mind. Just an open road and all the time in the world to thoroughly enjoy the moment. 
The 360 ROADBOOKS are an immersive, passionate, exclusive, and modern take on the classic guidebooks and the tulip-diagram roadbooks
When you read our books we want you to feel like you are there. On the road, in your favorite vehicle. No worries on your mind.
The perfect way to discover new places
360 ROADBOOKS are made especially for people who love being on the road. The kind of people who insist that the best way to discover new places is on 2 or 4 wheels. People who will gladly take a detour to drive or ride a particularly exciting stretch of road, just for the sake of it. 
By combining input from a large variety of sources and many thousands of kilometers on the local roads, we create roadbooks that will help you in getting the most out of every trip.
We go the extra mile to provide you with a reading and on-road experience which is unlike anything else out there:
Each area and route has been meticulously researched.
Besides countless hours of desk research, we visit the area multiple times. We adjust the routes until we are confident that each route is as exciting and interesting as possible.
We hand-pick hundreds of Points-of-Interest for each book to ensure that the routes offer something for everybody. 
We take thousands of professional pictures for each book. We don't use standard filters, photoshop presets, or stock images.  
The routes are downloadable as GPX- and KML-files to make navigation as convenient as possible. We even integrate navigation apps directly into the book via QR-codes.
The maps are custom-made and provide a clear overview of the route, the Points-of-Interest, and the most exciting and beautiful roads.
Our books are bound in high quality hardcovers, using premium paper, and printed by the best printing house in Germany* (*Druck&Medien awards 2020, Kunstdrucker des Jahres)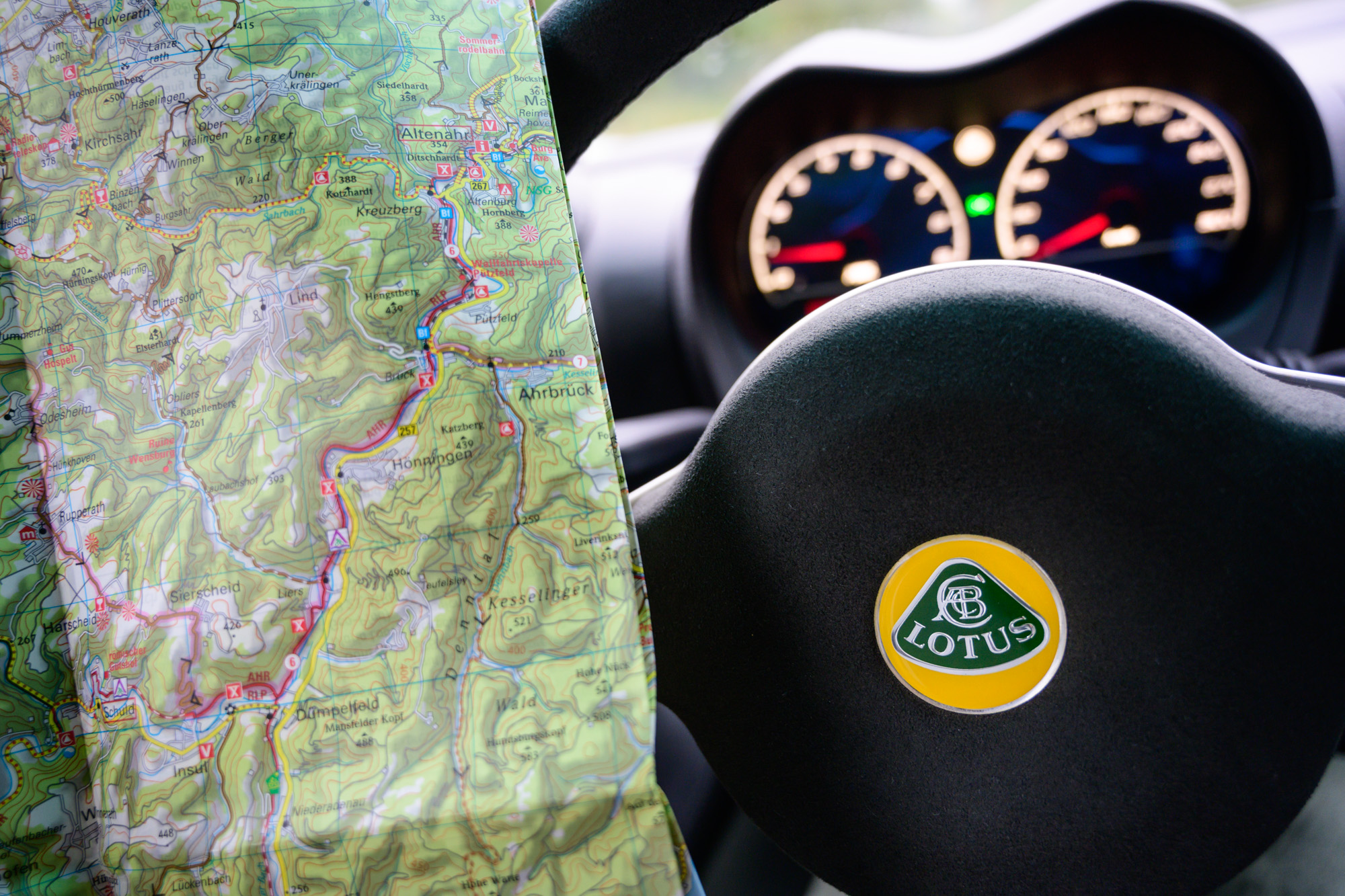 The story of 360 ROADBOOKS
I was born in 1983 in the Netherlands, but I moved to Denmark in 2002, where I'm currently living with my wife and two kids, James and Alexander. Having lived my entire life in places where twisty roads are rare, I have developed a special appreciation for these kinds of roads. Whenever I encounter a beautiful curvy road, endorphins get released and I find myself in the moment, enjoying every second. I started 360 ROADBOOKS to share this feeling with you.  
The first 360 Roadbook – 360 NÜRBURG – was released in 2020, but the story of 360 ROADBOOKS started many years before that.
As a kid, I wasn't exactly a model student. I didn't pay much attention in class, I was a frequent visitor at the principal's office, and my grades were barely sufficient to get me into Gymnasium. But if there was one thing in school that did motivate me to perform at my best, it was the home assignments. I thoroughly enjoyed creating booklets and projects about topics that interested me. I spent days drawing, writing, and looking for images I could use. I wouldn't be satisfied unless I scored top grades. At one point some friends and I even published a magazine called 'Green Rangers'. Every couple of months we released a new edition and gave it to our classmates. Or at least we did so, until we started being more interested in girls and computer games. 
My interest in cars and other motorized vehicles wasn't spoon-fed. Neither my parents, nor most of my family, had much interest in them. But I was fascinated with fast cars, bikes, boats, planes, and military equipment, ever since I can remember. I remember browsing through the bookshelves of family members, friends, and the public library, every opportunity I got, looking for pictures of these fascinating machines.
In my late teens I discovered photography and instantly became infected. I would spend much of my hard-earned money on camera equipment and rolls of film. I took pictures of everything that moved me in some way. Landscapes, animals, architecture, people, sports, and of course cars.
Back in 2018, I found myself in a position with some extra time on my hands, cash to purchase my first real sportscar (a 981 Porsche Cayman GTS), and a wish to create a business I could be truly passionate about. Putting two and two together, I decided that I would try to make an exclusive book for like-minded motoring enthusiasts. Being a regular visitor at the Nürburgring since 2005, I decided to create a roadbook about the Eifel region – 360 NÜRBURG. The book became an instant success, and the hundreds of positive comments and reviews I received, encouraged me to start working on additional roadbooks.
It is still early days, but we plan to release new roadbooks every year. It would mean the world to me if you subscribe to our newsletter, or follow us on social media, so we can keep you informed about these exciting new books. With your support, we can continue to create these unique books and to share the joy of being on the road.
Frank Berben-Grøsfjeld
Author